Robert Whiting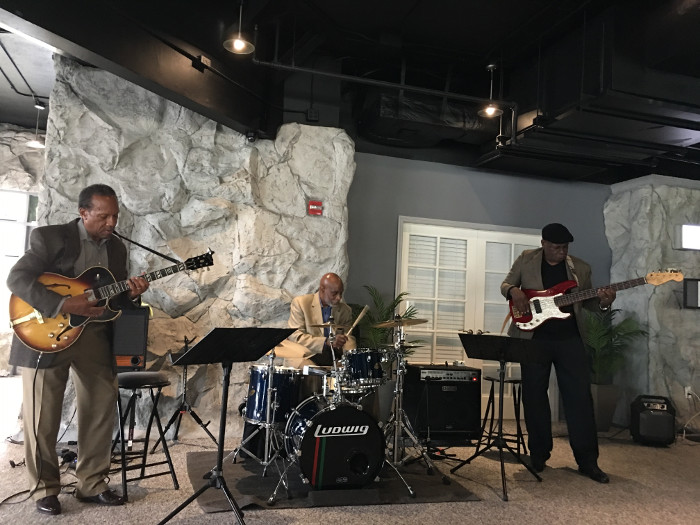 Reminding All Why The Classics Are Classics
Genre: Instrumental Jazz
Palm Coast, Fl.
Robert Whiting is a jazz guitarist. In general, the old makes way for the new, but the classics never get old. The classics are here to be enjoyed by generation after generation. Robert Whiting is doing his part to ensure that the classics and standards are being performed by skillful acts.
The ambiance of his performances are buoyed by the touch of class that Jazz adds. Performing pieces that are best after you chew on them a bit, complex but not avant-garde, intelligent, but not incomprehensible. Jazz is a form that is based on both the established way of doing things and creation in the moment. While parts of the song are completely recognizable, other parts of the songs in the solos are not even known to the jazz express, they experience what they are playing moments before the crowd does. The uniqueness of improvisation. No two shows will ever be the same.
Robert and his Jazz express is a three piece Jazz Combo. In the combo, Robert plays the electric guitar, Michael Scott plays the electric bass, and Robert Banks plays percussion. The timbre of Robert's guitar gives the combo a very cool sound. This combo can really be relaxing when they need to be, but still have many songs in their repertoire that would leave your toes tapping.
When you are ready to book Robert Whiting and his Jazz Express, please email or call Michael Scott. We look forward establishing a relationship with you.