Shana Tucker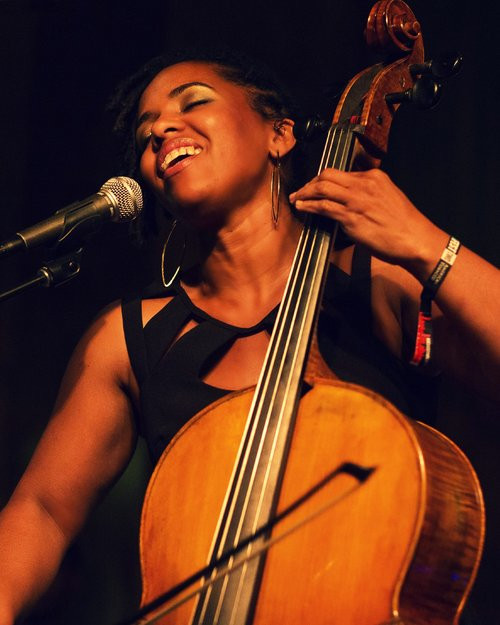 The Goal of ChamberSoul
Genre: Jazz
New York, NY
Having five years of singing/playing for Cirque du Solei's unprecedented, gravity-defying production, KÀ in Las Vegas as a major feather in her creative cap, Shana shifts her full-time focus back to her tenure as an international recording, performing and teaching artist whose career trajectory is on fast-rising ascent.
ChamberSoul™ aptly describes what the listener should expect when experiencing Shana's music. "I'm intrinsically drawn to 'real' instruments, with resonance, tone and depth that can sound without amplification. Whenever and however possible, I always try to set a tone of acoustic intimacy with my colleagues on stage and with the audience, so that the music, the performers and the audience feel close and tangible, no matter the size the venue."
"Shana is one of those artists you never want to see leave your venue. The concert was amazing...following the encore and TWO standing ovations — the lobby was still buzzing and the audience didn't want to leave." From the singularly distinctive Spivey Hall in Atlanta or The Smith Center's Jazz Cabaret - Las Vegas, to the center of a downtown Detroit groove at Cliff Bell's or the Blue Whale in Los Angeles, Shana delivers a unique voice through her self-described genre of ChamberSoul™.
As a master teaching artist, Shana is devoted to arts education for young students and lifelong learners alike. She regularly books artist residencies and incorporates inspiring outreach opportunities, workshops and classes wherever she appears.