Justino Zoppe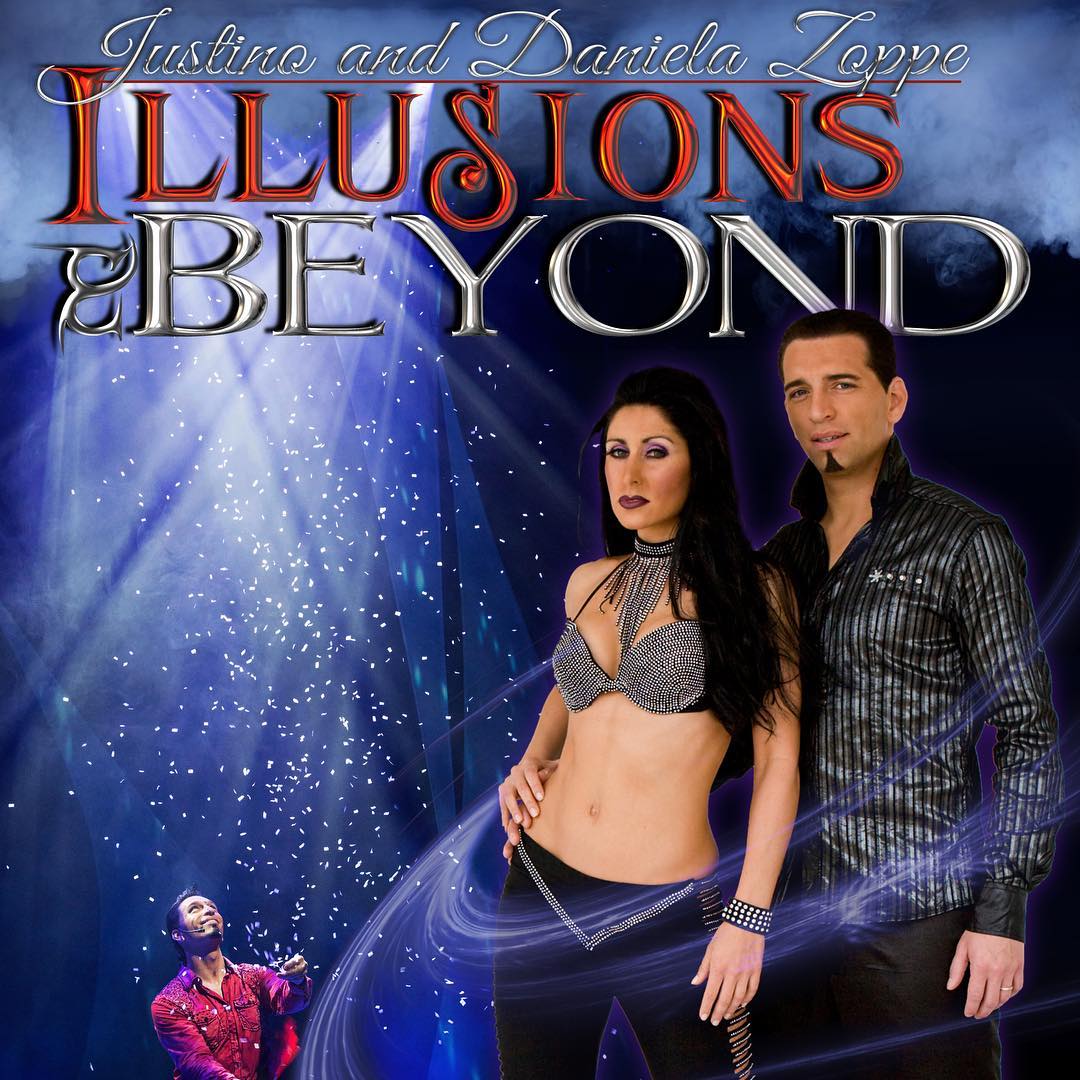 What Lies Beyond Illusion?
Genre: Illusionist / Entertainer
Justino and Daniela Zoppe are world class, family friendly, live performers who combine high tech special effects, touching true life stories, hilarious comedy, and awe inspiring visual magic to create one of the most memorable experiences in recent history. In "Illusions & Beyond" they perform stage spectaculars, including unique special effects, unique sets, interactive video walls, live cameras, beautiful costumes, and exhilarating soundtrack, all woven together with a valuable lesson about family, time, and love. In addition to "Illusions & Beyond," there are a variety of other experiences Justino Zoppe can perform, including "Justino Zoppe Magic," "The Magic of Christmas," and "Extreme Vegas." However, if needed, you can create a custom experience designed for your own needs, clients, venue, or budget.
Unlike other large-scale productions, Justino Zoppe has invented custom illusions, props, sets, and special effects that take up a small amount of space but leave a big impact on audiences. With Justin Zoppe, your venue can have a huge mega production without advanced shipping, truck rentals, storage fees, or large crews to set up. Everything you see on stage is provided by Justino and it can all fit on a plane. Justino Zoppe can literally fly to your venue and perform this mind-blowing production with minimal expense.
"Illusions & Beyond" and the other experiences Justino Zoppe performs, are all clean, inspirational family shows dealing with higher ideals. After becoming parents Justino and Daniela Zoppe were inspired to create a completely new show exclusively for Disney's Family audiences. While performing Disney exclusive show, they are repeat headliners on Disney's cruise ship the "Disney Dream."
When you are ready to book Justino Zoppe, please email or call Michael Scott. We look forward establishing a relationship with you.