Dave Meder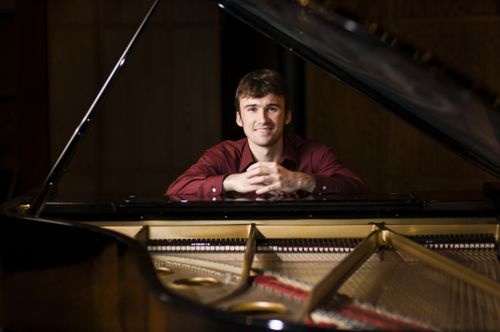 The Bridge Uniting Audiences
Genre: Jazz
New York, NY
Dave Meder is a classically trained jazz pianist, a composer, and an educator. David Meder plays with a brilliant articulation of the be-bop language and the touch of the great jazz masters of the piano. His works and artistic interests are diverse, including big band music, contrapuntal explorations of Thelonious Monk repertoire, Bach-influenced organ preludes, film music, rearrangements of traditional folk hymns, the fusion of jazz with American minimalism, and everything in between. Which results in a synthesis of "New American" music that is not genre dependent.
David Meder combines various disciplines together in a performance like a verdant salad. David Meder performances can be hauntingly beautiful at moments and infectiously uproarious in the next instant. David Meder can evoke emotions in audiences that hold them rapt attention, waiting on the edge of their seat for what comes next. While Intriguing them with polyphony, or captivating them with poly-rhythms, David Meder is connecting with audiences. From the baser more controlled expected forms like a blistering bebop number, to more intellectual avant-garde forms like a thoughtful intellectual free jazz number David Meder is communicating with audiences on their level, whether they are fluent in music or not.
David Meder holds the Artist Diploma from The Juilliard School, where he studied jazz piano with Kenny Barron and classical piano with Julian Martin. As an educator, Meder has been an adjunct instructor of jazz piano at New York University, and he has presented lectures at various forums including the Jazz Educators Network Conference. He is currently the music director and pianist for the Fordham Lutheran Church in Bronx, NY. David Meder also earned the Morse Teaching Artist Fellowship while at The Juilliard School where he taught jazz history to local middle school students.
When you are ready to book David Meder, please email or call Michael Scott. We look forward establishing a relationship with you.