Shawn Pfaffman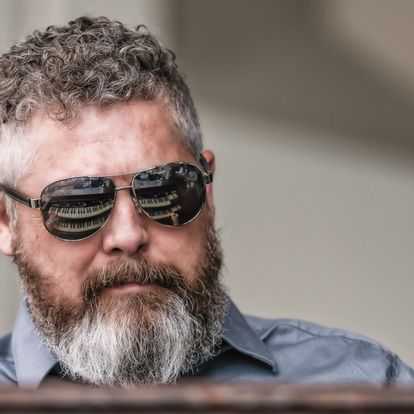 Shawn Pfaffman is a Pioneer of Musical Ideas who is constantly entering unchartered territory and creating new music and musical styles. He is a Hammond Organ player, pianist, singer, composer and songwriter. His music is heavily rooted in Soul, Jazz and Blues that he learned while growing up in Alabama. As an avid traveler, he works to incorporate styles from other cultures into his music as well. He has created a style of music called AZUL, which combines Southern Funk and Blues with Carribean Latin grooves. He has also created music that is classified as Southern Jazz (Jazz with a lot of Blues, Gospel, and Southern Soul). Finally, he has created Junk, which is Junk and Funk.
Shawn has performed throughout the world as a solo artist, band leader and sideman. He is the Founder of the First Coast School of Music, based in Jacksonville, FL. He signed to UAAMusic Record Label in 2013 as a Recording and Performing Artist. He has been featured in Relix Magazine, Florida Times-Union, and many other publications. He is also the past Chair for the Arts Advisory Council for Duval County Public Schools and strives to ensure that every child receives and arts rich education.
In 2016, he along with singer, Kim Reteguiz won the First Coast Blues Competition in Jacksonville, FL. In 2017, they were Semi-Finalist in the International Blues Challenge in Memphis, TN.
Shawn has recorded 6 albums as Solo or the Bandleader. He has recorded for other artists in genres including: Pop, Hip-hop, Country, Jazz, Blues, Rock, Reggae. Shawn is also a Certified Piano Technician and owner of First Coast Piano Services. He is a Writer/Instructor for Chuck Leavell's iRockU.com.